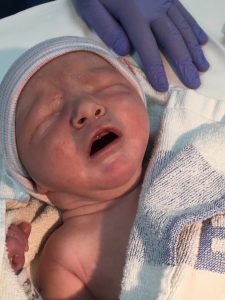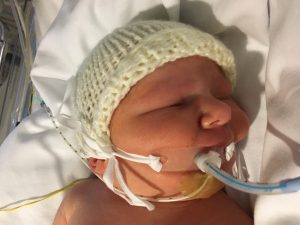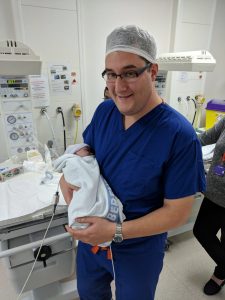 ITS A BOY!!!
Happy Birthday Baby Garner!
Our baby boy made his very dramatic entrance into the world at 7.42am this morning, weighing 7lb11oz.
Baby was all ready to arrive 'naturally' until a last minute change of position caused him to have huge deceleration of his heart rate which he wasn't able to recover, so a very quick decision was made to deliver him by emergency c section.
He surprised the doctors and came out pink and breathing for himself, and even managed a little cry with apgar scores of 7 then 9. After a quick check over, stabilisation and a cuddle from Daddy, he was rushed off to NICU for assessment.
Once in NICU, Baby was able to breathe for himself and a cardiologist was called to check him over as it was not expected that he would be able to breathe alone. After 2 hours he was working too hard and burning too many calories so the decision was made to intubation and ventilate.
8 hours after he was born, Mummy was finally able to be taken to meet him in NICU.  Amazing moment 🙂