Henry Walks for his Little Brother Thomas
Big Brother Henry Walks for Thomas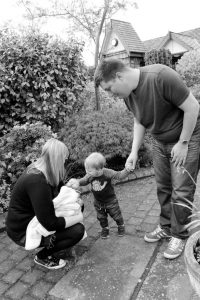 On 4th May 2019 Henry will be taking part in the Liverpool Spring Kids 1K walk, run, toddle, waddle or whatever takes his fancy.
In his first ever sponsored walk Henry is walking in memory of his little brother, Thomas.
From this walk all sponsorship raised will go to Claire House Children's Hospice who supported us throughout Thomas' life and provided us with support during the hardest time of our lives.
Claire House still have an active role in Henry's life providing support with a continuing involvement in ours and Henry's lives.
May 4th is a significant date for us, as this time last year Thomas was resting in the beautiful Butterfly Suite at Claire House.
Knowing that other families will go through what we did beginning this time last year, we know how important it is to raise funds to keep this support facility of Claire House operating.
So please give what you can to raise as much as we can for this amazing place in Thomas' memory.
Click here to read more about what Claire House did for us last year.
More information about Claire House is available on their website.