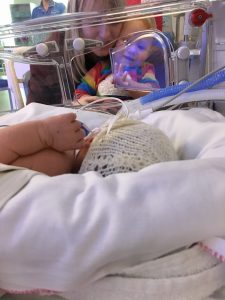 BABY GARNER HAS A NAME!
Introducing Thomas Edward Garner
Today has been about getting to know Thomas and seeing how he does. He has been stable and his ventilator settings changed throughout the day to see what he tolerates.
It is thought he has been making good progress but is just absolutely waiting to see how he does.
Big brother Henry was brought to meet Thomas this afternoon.  Henry was thrilled with the buttons and lights and incubator doors and had a glance at his baby brother.