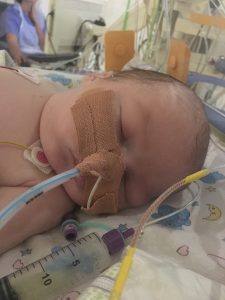 Another day of Alder Hey getting to know Thomas.
Today, he had a Broncoscope, which is a camera that looks down his airways.
I was able to be present for this and saw the extent of the damage caused by his enlarged pulmonary arteries crushing his trachea and bronchi.
Respiratory said that they couldn't address the airways until the pressure was taken off the,. We are waiting to see what cardiology want to do.