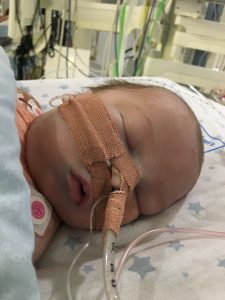 The aim of today was to let Thomas rest and recover as much as possible.
He had a partial chest closure in the morning but was still too swollen to fully close. He was kept completely paralysed for the day due to his chest still being open and was heavily sedated so he knew nothing about it.
He had some of this painkillers reduced in strength and some of his heart medications stopped.
He also had a kidney scan to check their function following surgery, and all was seen to be well.