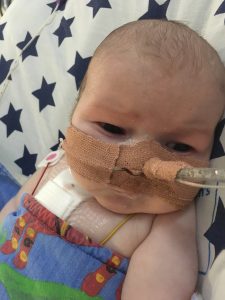 More ventilation weaning for Thomas today. His breathing rate was more than halved from 50 to 22 overnight, and he was doing very well.
He was then put on a different mode of ventilation, CPAP, where he was doing all the work for himself and was doing well.
Thomas also had an echocardiogram this evening to check the function of his heart, which was difficult for the cardiologist to carry out due to the extra fluid that he still has going on. The echo will be repeated tomorrow.